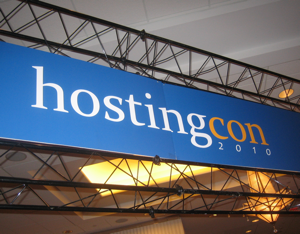 We will publish this years HostingCon 2009 as we see it in pictures. The first series has been shot only an hour when we arrived in Gaylord National Resort and Convention Center. It is brand new facility which has an impressive architecture. There is plenty of space in convention center and it looks like everything is very well organized. The exhibition will take place on the 2nd and 3rd days of the conference. The first day promises very interesting sessions and keynotes.
The first section to picture on the opening day of the con is "Step by Step Ways to Increase your Sales and Decrease Costs". After 10 am we will try to show the session "Cost-Cutting Strategies for Web Hosts" in pictures.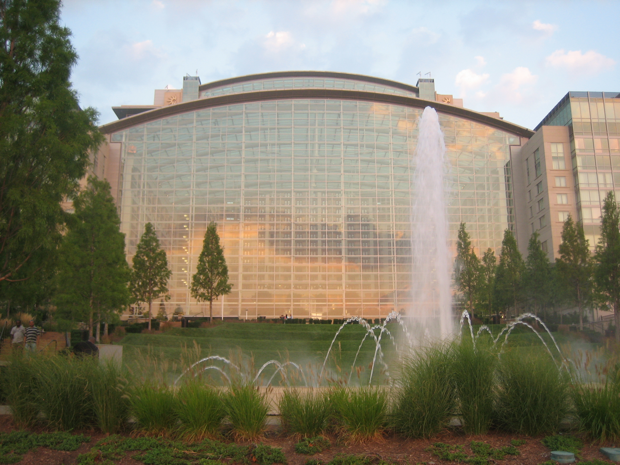 Gaylord shot from the water.
– – –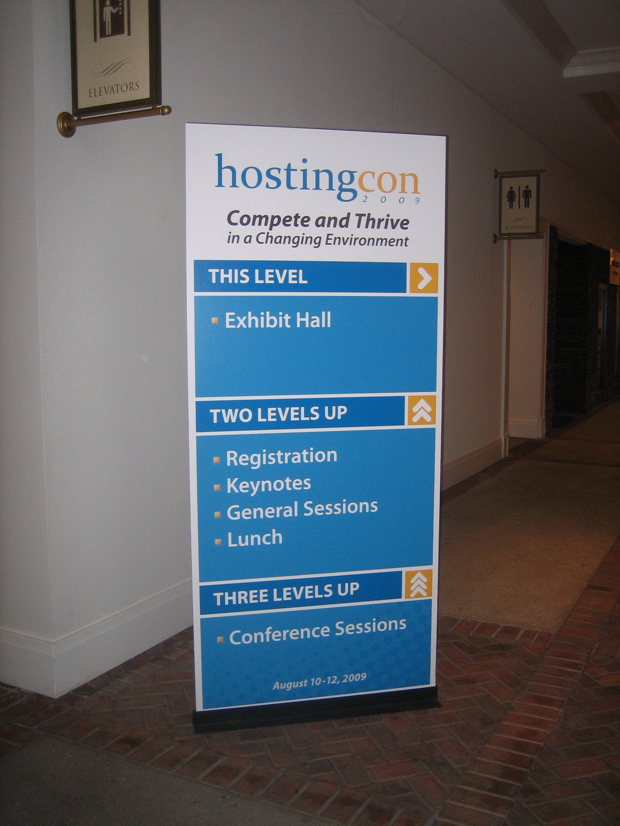 A Guide for the HostingCon. Find which way to go.
– – –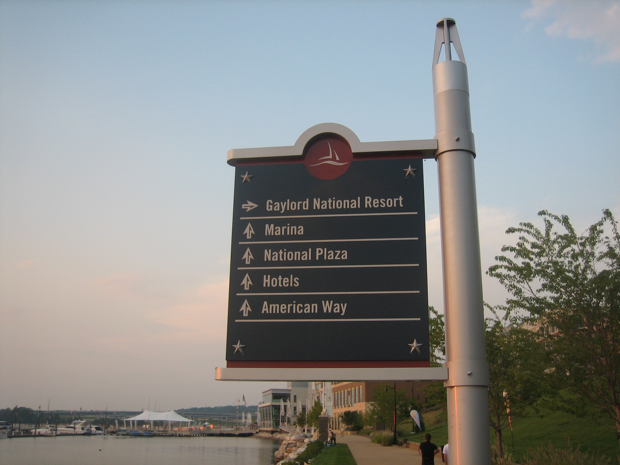 A sign of the Gaylord national resort.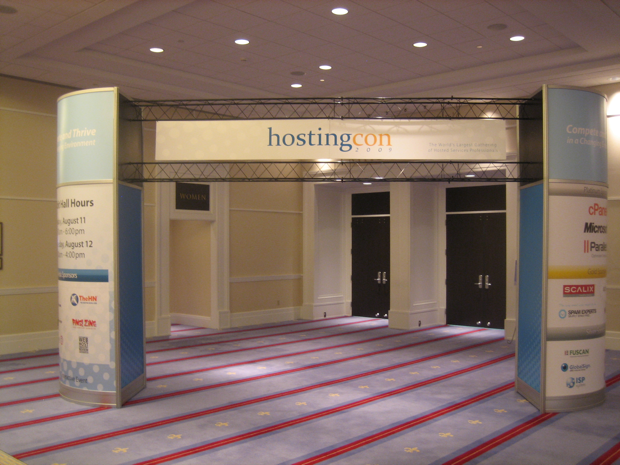 In front of the exhibition hall.