I went to the exhibition hall (it is actually a lobby of the Hilton hotel on the 4th floor) at 8 am. So I've shot some of the exhibitors preparing their booths.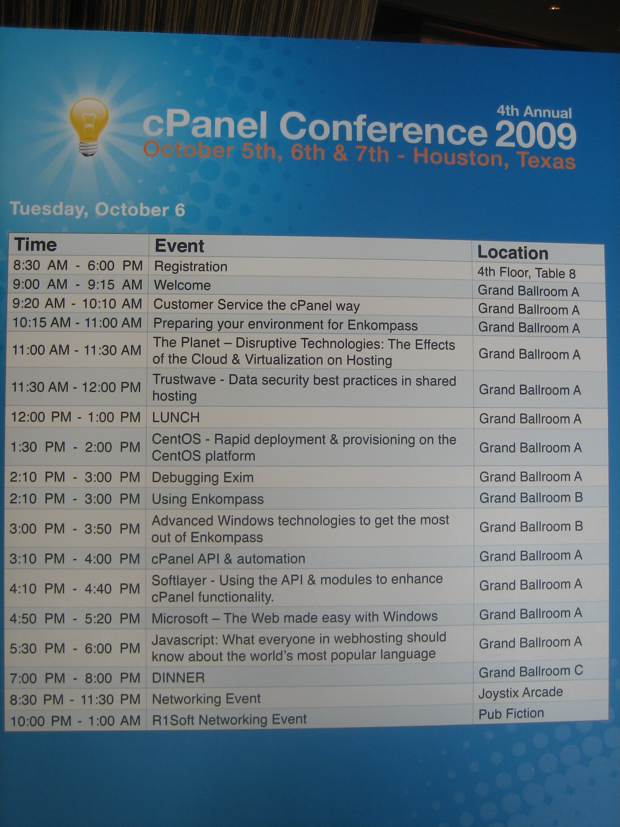 The cPanel conference schedule, October 6th, 2009
—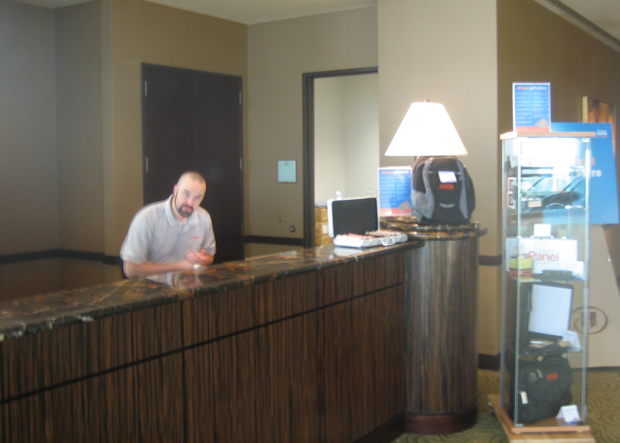 Eric of cPanel at the registration desk.
—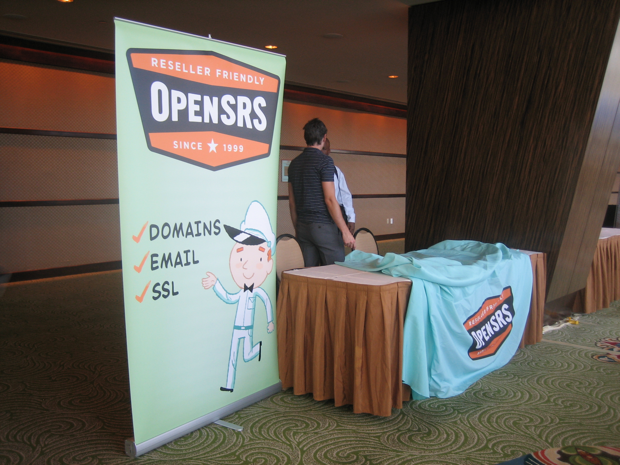 An OpenSRS representative prepares the company's booth for the show.
—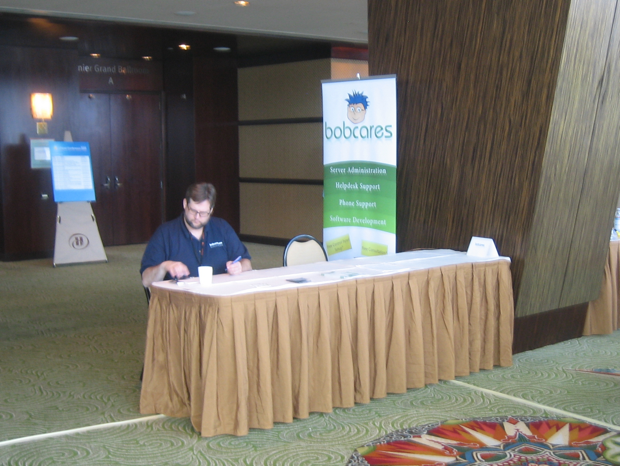 BobCares – The Outsources support company, that become popular within the last year.
—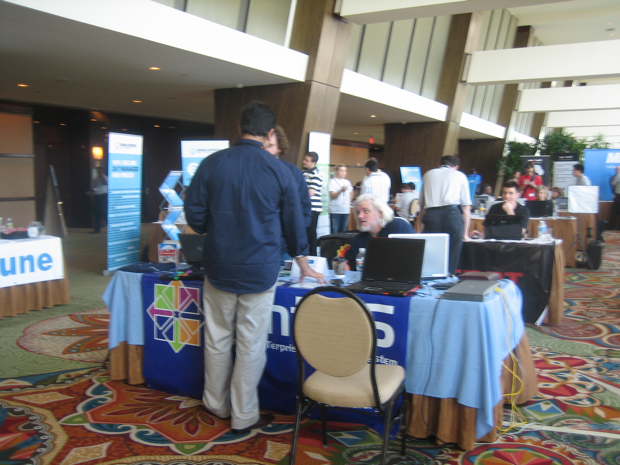 Karanbir Singh, in front of CeontOS booth, during the cPanel conference. I'll show this guy in a separate image, because he's important for the Linux community.
—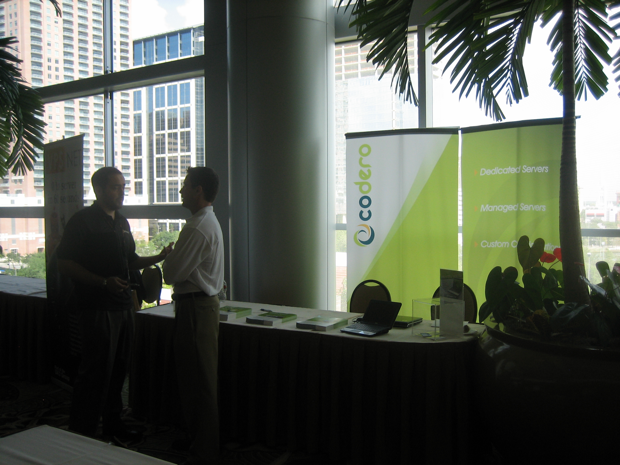 Codero, the new brand of Aplus in dedicated hosting. The rumors send Aplus trademark out of the business.
—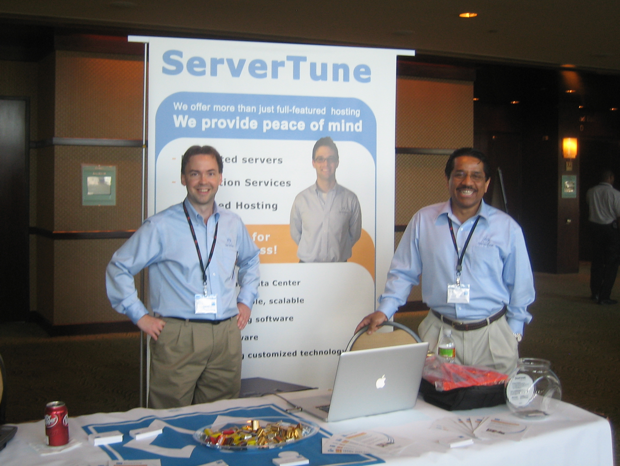 I talked to the guys from ServerTune (A Minesota based company) at the networking event. They re cool.
—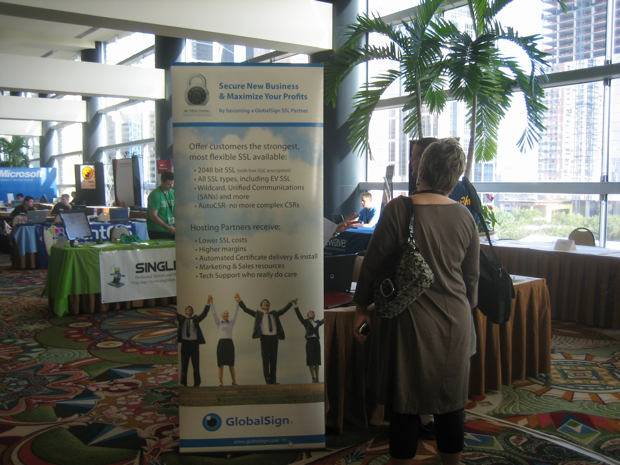 Some people at GlobalSign's booth, early in the morning.
—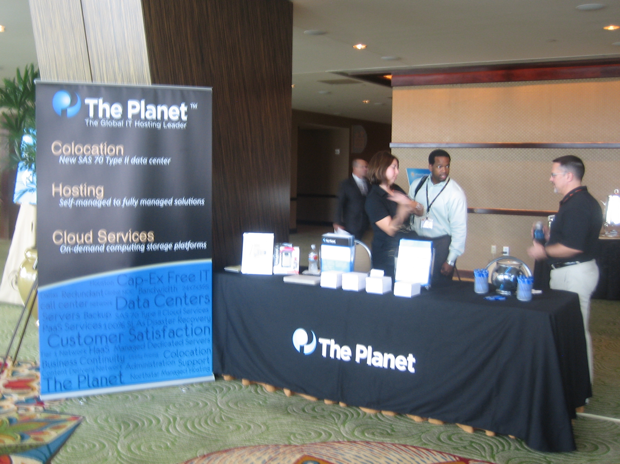 The Panet in their home city.