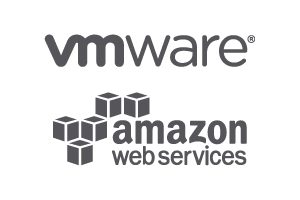 In October 2015 VMware and Amazon Web Services (AWS) formed partnership that would allow Amazon clients to run vSphere-based Cloud service on AWS infrastructure. The new service is called "VMware Cloud on AWS" and allows Amazon customers to use Enterprise level of the VMware's software-defined data center platform. This means that they AWS customers will be able to run any application across vSphere and VMware powered private, public and hybrid cloud environments. The new services is operated, managed and sold by VMware as an on-demand, elastically scalable service. AWS account holders will be able to use its developer tools, analytics, databases, etc.
VMware Cloud on AWS is optimized to run on the new bare metal AWS infrastructure. It will be powered by VMware Cloud Foundation, a platform which integrates VMware vSphere, VMware Virtual SAN and NSX virtualization technologies. Invite-only betas are expected to start in the beginning of 2017 with availability expected to be in the mid-2017 time-frame.
What Would Cloud Computing Users Expect From Cloud On AWS?
1. The service has been branded by both companies as "Best-in-class Hybrid Cloud Capabilities". According to VMware and AWS it means "Enterprise class application performance, reliability, availability and security with the best-in-class VMware technologies, all optimized to run on AWS, the leading public cloud provider".
2. VMware Cloud on AWS integrates companies' in-house private data center with the AWS public cloud and allows them to using the same vCenter UIs, APIs and CLIs already in use. According to VMware "there's nothing new to learn, and with vCenter Enhanced Linked Mode" and clients you will have a single pane of glass for managing on-premises and VMware Cloud resources on AWS.
3. The service will be operated, sold and supported by VMware, including all software components.
4. The "VMware Cloud on AWS" cloud instances will be seamlessly integrated with AWS Services and will have access to leverage AWS's broad set of cloud-based services including storage, database, analytics, etc.
5. VMware and AWS promise full VM compatibility and total workload portability between client's private data center and the AWS cloud.
6. VMware Cloud on AWS is ranked as "Elastically scalable". It is expected to let account owners scale capacity up or down by adding or removing hosts.
7. The service is expected to remove the burden of managing the software patch, update and upgrade lifecycle for the user. Operating "as a service" means that VMware should ensure that client's environment is always up to date.
8. VMware Cloud on AWS will be selling as subscription-based service and both VMware and ASW clients will be able to purchase dedicated compute clusters which run VMware software on the AWS infrastructure.
Why VMware and AWS Teamed Up?
First off such partnership is very beneficial to Amazon is it brings VMware's unparalleled quality and stable virtualization software and Cloud computing products to AWS. Services like VMware's High Availability and Automated Fault-Tolerance on the cloud would be virtually impossible or at very hard for AWS to offer to its customers. Having VMware's Enterprise class virtualization and cloud software available, AWS would claim that its cloud infrastructure services outperform competitors in terms if productivity and stability.
For VMware the partnership with AWS means access to huge customers base. Amazon's Cloud infrastructure services are quite expensive and even overpriced. VMware has been struggling to attract enough customers for its own Cloud services. It launched its own Public Cloud service called vCloud eight years ago in 2008. In 2013 VMware announced vCloud Hybrid Service and subsequently rebranded the program as vCloud Air. According to industry analysts vCloud Air program has been successful as Hybrid Cloud offering in the US, U.K., Germany, Japan and Australia. However, VMware has never made it with its Public Cloud. Now its aliens with Amazon is expected to correct this.
Despite that VMware is a undisputed leader of the virtualization software market the company did not have the same success on the Cloud service market. There are three huge public cloud service providers – Google Cloud Platform, Amazon Web Services and Microsoft's Azure which offer a variety of value-added cloud services such as managed databases, storage services, data analytics, messaging, automated load balancing and auto-scaling and more. It would be virtually impossible to VMware alone to compete those three public clouds them in terms of the service portfolio and geographic locations.