VPS (VPS Hosting, Virtual Private Servers or Virtual Machines) is a web hosting service created through any virtualization technology. VPS market niche which has been around ever since the adoption of the computing virtualization. Virtualization technologies (Kernel-based Virtual Machines, OpenVZ, Xen, VMware ESXi, Microsoft HyperV, FreeBSD Jail, Linux-VServer, Proxmox VE, VirtualBox, Parallels and many others) allow a single, stand-alone server (computer) to be divided (virtualizes) into a number of virtual computers (Virtual Machines or Virtual Servers). These Virtual Servers work and are seen from the external world as a separate computers. The different virtualization technologies create different types Of VPs and VMs. We could generalize (without being very precise) that there is no computing resource sharing with the Virtual Servers.
The standard, basic VPS Hosting service features a single virtualize computing instance, internet connectivity and IP settings, an Operating System installed on the virtual machine, as well as any remote management console.
VIRTUAL PRIVATE SERVER HOSTING
– – –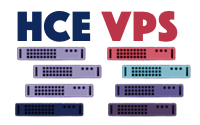 Virtual Servers for Business Applications. Get Office on the Cloud, a Cloud Desktop Workstation or a Virtual Server to develop and host your mobile apps. HCE offers Business Applications on the Cloud in 17 data centers across Europe – Amsterdam, London, Madrid, Paris, Athens, Bratislava, Bucharest, Copenhagen, Frankfurt, Helsinki, Prague, Luxembourg, Oslo, Sofia, Tbilisi, Vienna and Zaragoza. All Virtual Private Servers (VPS) are custom built with VMware ESXi, Kernel-based Virtual Machine or any other virtualization technology. Get SSD or SATA storage with built-in data protection and fault-tolerance of the storage service. Move you workloads on the Cloud seamlessly without any interruption of the services and enjoy 100% service uptime.
– – –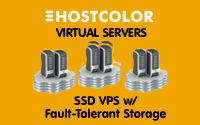 Host Color (HC) uses different virtualization techniques deliver VPS Hosting services. Our customers can choose between OpenVZ VPS, Xen VMs and Kernel-based Virtual Machines. All virtual servers are hosted in our Midwestern U.S. Data Center, based out of South Bend, Indiana (90 miles from Chicago). The facility location and our 100% uptime, SLA guarantee Network ensure that HC delivers a service with the lowest possible latency to any point in North America. Pay attention to our High Performance SSD VPS which use storage service created with the latest generation of Samsung enterprise Solid State Drives. The SSD-based virtual servers use fault-tolerant Storage Area Network (build with QSAN AegisSAN LX enterprise SAN appliances) and take advantage from Host Color's fully-redundant, 100% uptime, SLA guarantee network – AS46873, that features Midwest & North American peering.
– – –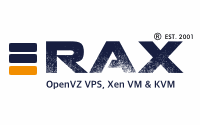 RAX offers Virtual Private Servers created with OpenVZ VPS, Xen or Kernel-based VM of virtualization technologies, hosted on hardware-redundant server systems. Our main services VPS service locations are Vienna, Paris, Sofia, Athens, Zaragoza, and London. RAX is a Local Internet Registry (LIR) and a RIPE member with Autonomy System AS199364. Our entry level VPS Hosting plan is VPS Start, an OpenVZ based virtual private servers that costs €11.99 per month and features 1 CPU Core, 1024 MB RAM, 20 GB RAID 10 Protected disc space, 1 IPv4 address and IPv6 addresses. RAX virtual servers are connected to 100 Mbps ports. A Fully Managed VPS service that offers up to 4 ours of technical administration per month cost €39/mo and is an optional services to any VPS plan.
– – –
ADVERTISE YOUR WEB HOSTING COMPANY HERE?