"Windows Server Hosting" is a term which indicates very clear that the hosting services are based on Microsoft's Windows OS.
WINDOWS SERVER HOSTING
– – –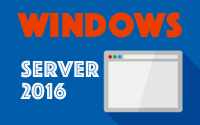 Virtual Servers for Business Applications in Europe. Get a Windows 2016 based Server for your workloads. It can be used both for hosting of public websites and applications or various Private, office use. The Windows 2016 Servers start as low as €299 per month for internet Xeon Quad-Core CPU  based servers, 32 GB of RAM and SATA storage. If you need a multi-purpose Private Business Servers with Microsoft Hyper-V (a technology that allows creation and management of highly virtualized and software-defined datacenter environments and shielded Windows Virtual Machines) with 128 GB RAM, Eight CPU Cores and 2 x 2TB HDD storage come to HCE and get a price, based on your custom requirements, configurations and service term. HCE offers Windows Servers hosted in 17 data centers across Europe – Amsterdam, London, Madrid, Paris, Athens, Bratislava, Bucharest, Copenhagen, Frankfurt, Helsinki, Prague, Luxembourg, Oslo, Sofia, Tbilisi, Vienna and Zaragoza.
– – –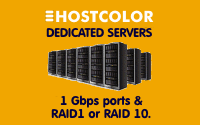 Host Color (HC) offers Windows 2012 and 2016 based Dedicated Hosting services. The clients can customize the processor model and speed (CPU), memory (RAM), Internet connectivity and to choose SATA storage or enterprise-grade Solid State Drives for fast performance. HC servers come with various customizable options and are hosted in our Midwestern U.S. Data Center, based out of South Bend, Indiana (90 miles from Chicago). Our data center location and our 100% uptime network ensure that you will access your Windows based server with the lowest possible latency from any point in North America. All Windows 2012 & 2016 Server installations can be managed remotely with  IPMI 2.0 (KVM over IP) remote management. The servers are connected to 1 GigE Internet connection.
– – –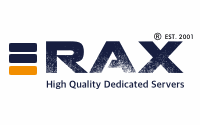 RAX offers variety Windows Server hosting from its main data center based out of Equinix Sofia Tier 4 class telecommunication facility. RAX is one of the longest-running hosting providers in Europe. All Windows-based Dedicated Servers are connected to the major European Internet Exchanges and come with 99.995% (virtually 100%) uptime. If you need a Windows server anywhere in Southeastern Europe contact RAX Hosting. We are a Local Internet Registry (LIR) and a RIPE member with Autonomy System AS199364.
– – –
ADVERTISE YOUR WEB HOSTING COMPANY HERE?