This year's exhibition hall of the HostingCon was smaller compared to the one that hosted exhibitors previous year, but most attendees said that it was more convenient. We have spoken to many of the exhibitors you can see below and all of them said they are very satisfied of the way HostingCon 2009 was organized. Most said that the conference was successful for them and they had a good business during the exhibition days – August 11 and 12. One of the biggest exhibitors were Softlayer, Parallels, cPanel and Microsoft. TheWHIR sponsored the networking lounge inside the exhibition hall. If there were are competition for a booth design Parallels would probably win. 2CheckOut, a provide or payment services fro web hosts in countries with undeveloped dot-com economies was on the show and I was surprised of this. But the company has specialized in providing payment solutions for the web hosting industry.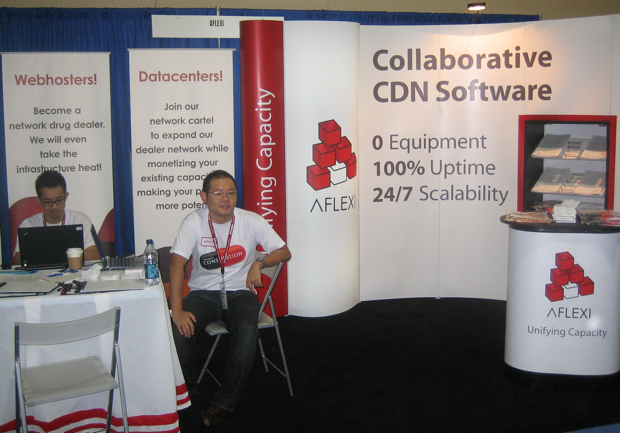 Aflexi – collaborative CDN software producer.
– – –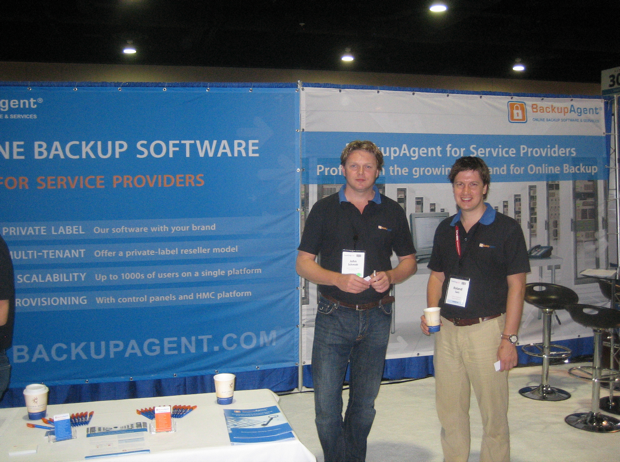 The guys from BackupAgent.
– – –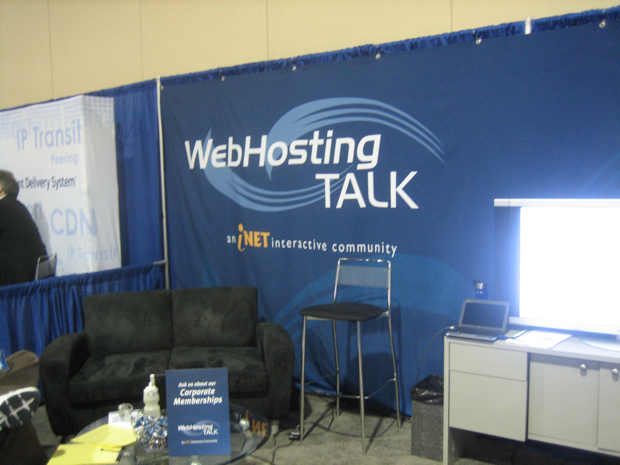 The famous Web Hosting Talk.
– – –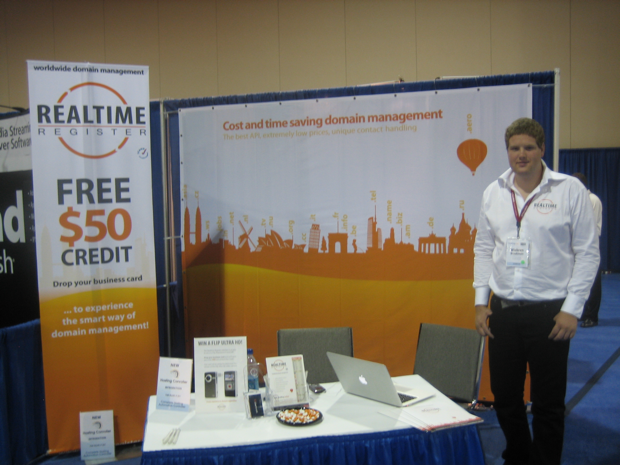 Realtime Register – Dutch Domain registrar that offers nice prices on general TLD's and on European domain names.
– – –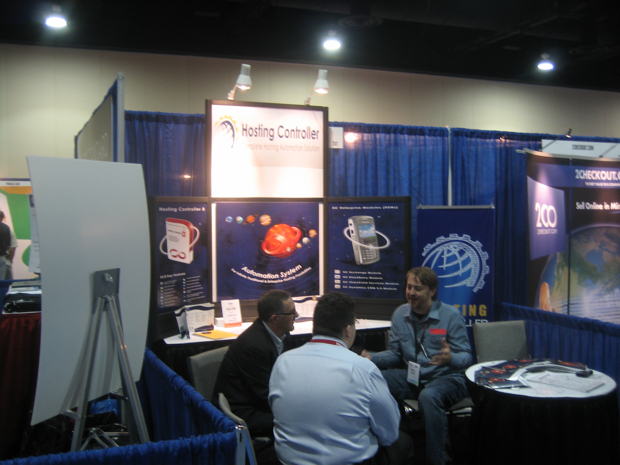 The booth of HostingControler.
– – –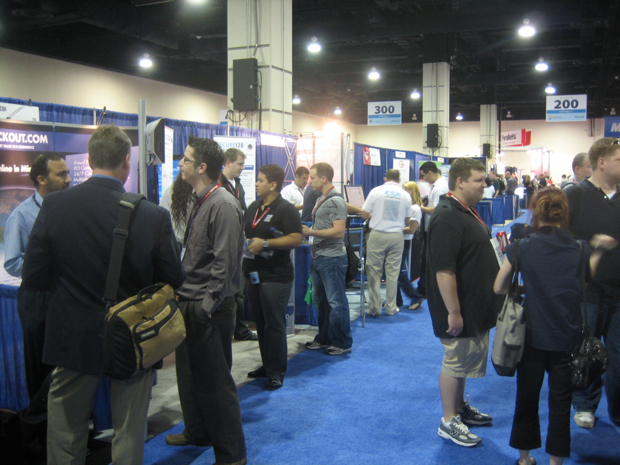 The booth of HostingControler.
– – –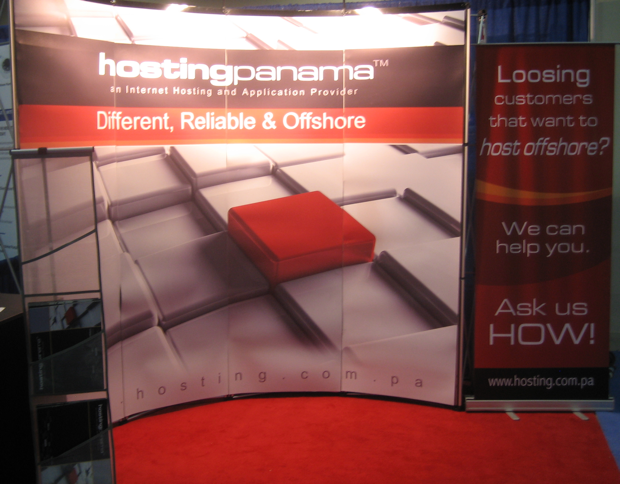 Hosting Panama, a good place for outsourcing.
– – –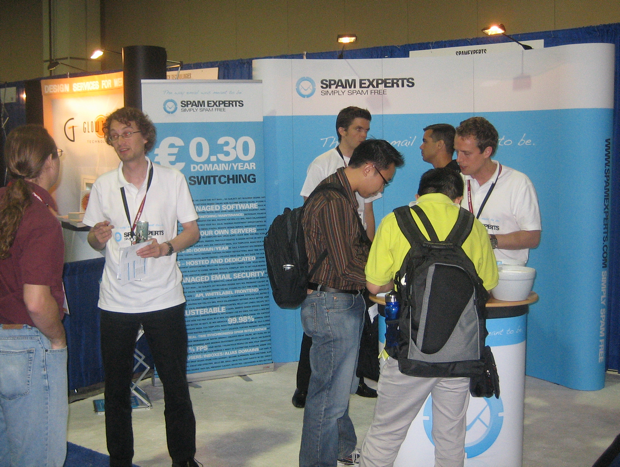 SpamExperts, another Dutch company. Dutch dot-com businesses have one of the best designed booths at the show.
– – –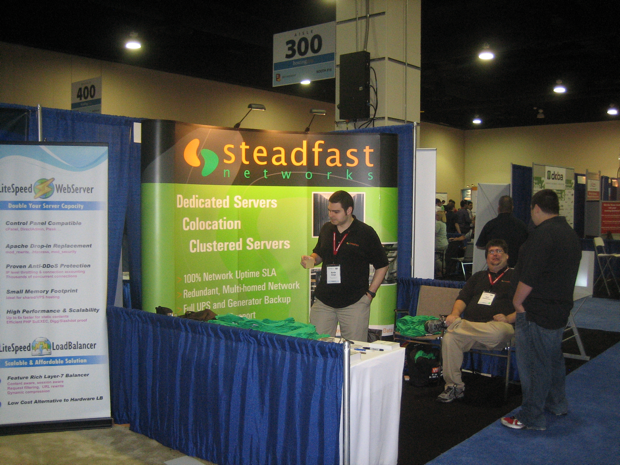 Steadfast staff at the company's booth. We have never heard of this web host, but decided to take a picture of its booth because of the catchy green color.
– – –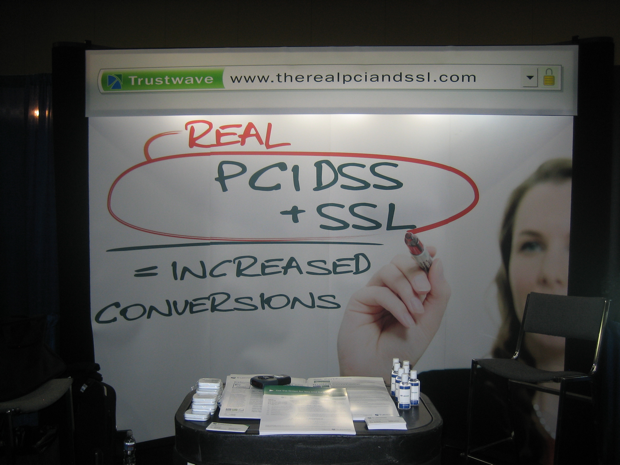 Trustwave, a company that provides SSl certificates and other e-commerce products.
– – –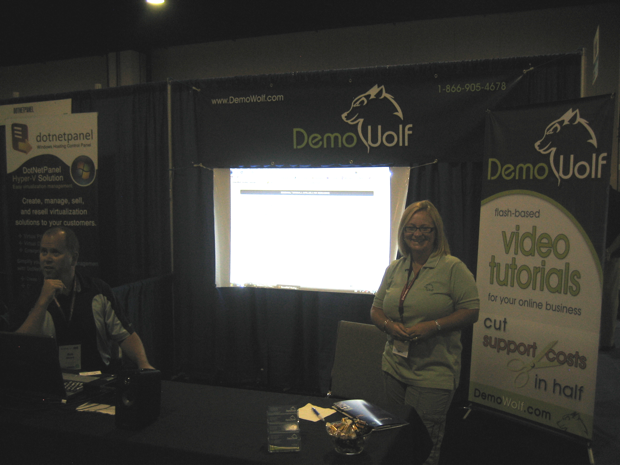 DemoWolf, the most popular provider of tutorials for the web hosting industry.
– – –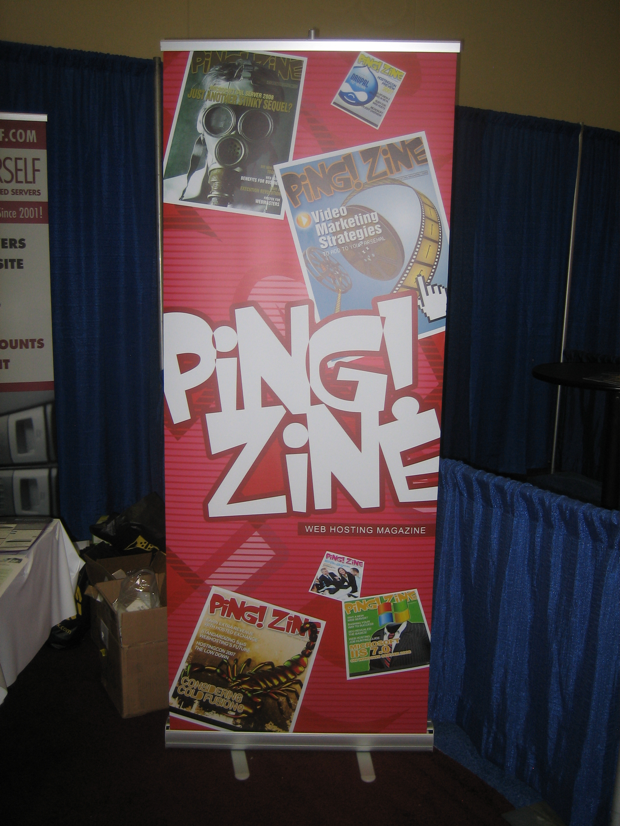 Ping!Zine, the longest running print magazine in web hosting industry.
– – –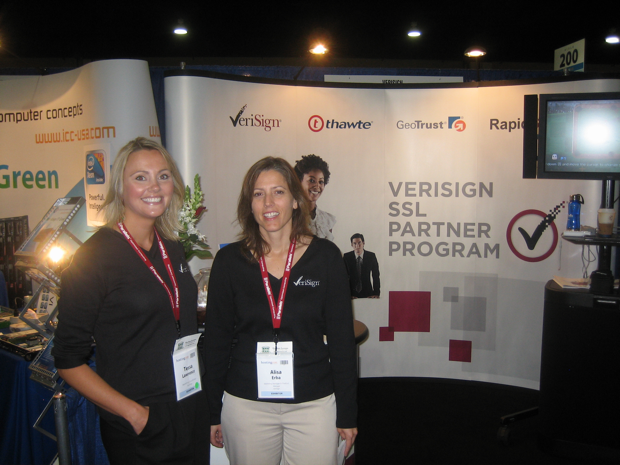 Teresa and Alisa from VeriSign.
– – –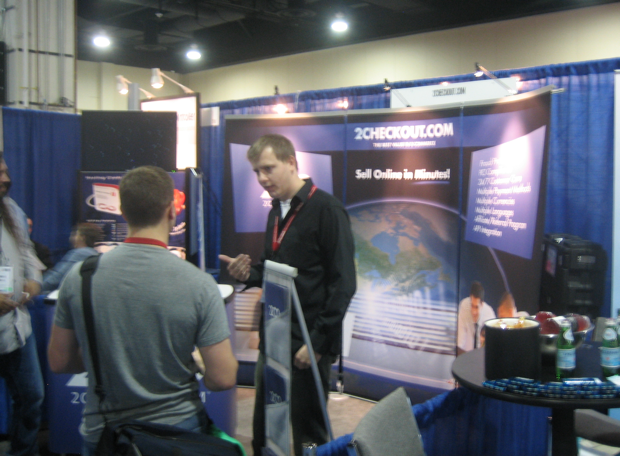 The 2Checkout booth at the con.
– – –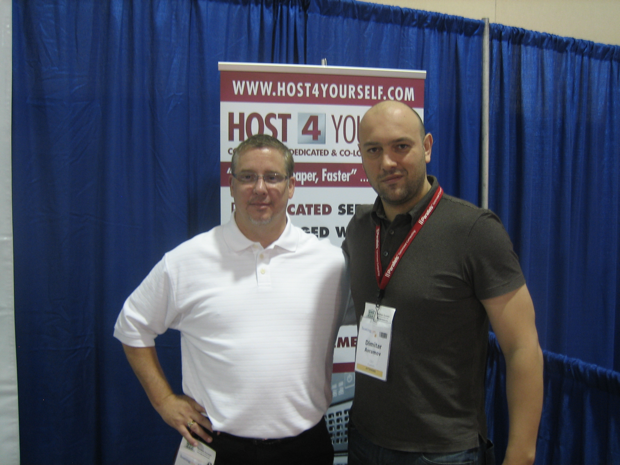 Keith Dunkan, the publisher of Ping!Zine and Dimitar Avramov, the CEO of SingleOS.
– – –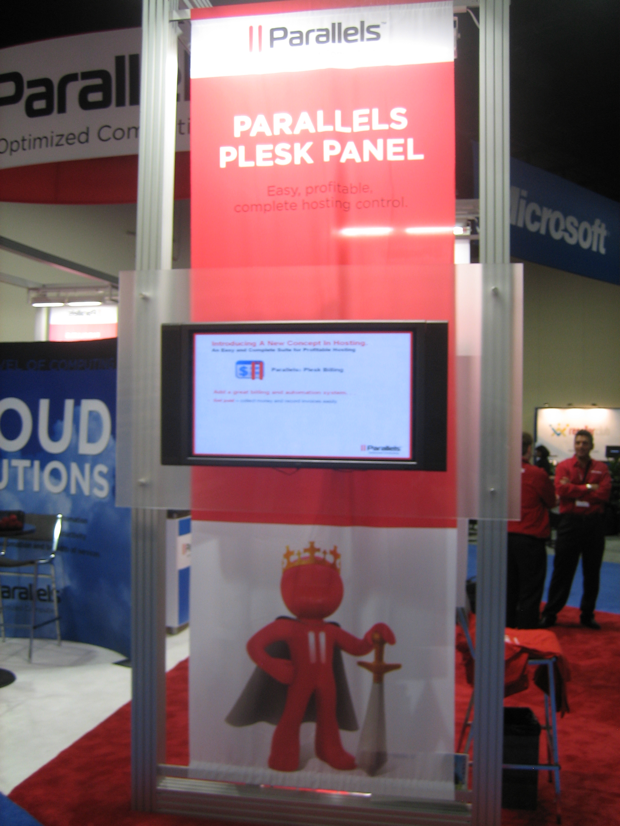 Parallels, the only web hosting events you can not see them are those organized by their competitors.
– – –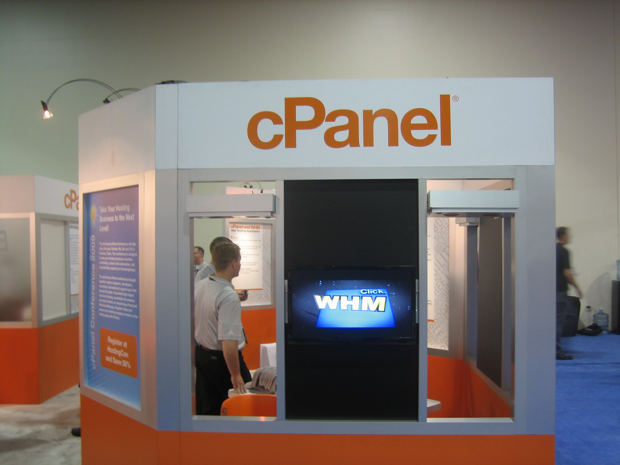 cPanel, the most popular web hosting control panel was one of the featured exhibitors at the HostingCon 2009.
– – –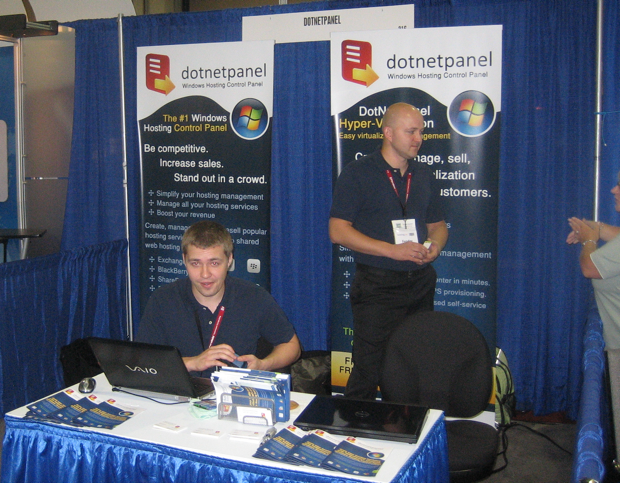 The guys from DotNetPanel, a Windows web hosting control panel.
– – –