Nikhil is an entrepreneur and owner of Admin Ahead, a company that does remote system, technical support and network administration. He also runs few other brands and companies that develop applications and provide various services to dot-com businesses. I met him during HostingCon 2010 in San Diego. We didn't talk much about business, as we got together in a bar with Brett Dymond of Ezeelogin and had a very good time during one of the HostingCon's social events. We have eventually finished around 2.30 am in a fast food restaurant. I haven't seen Nikhil for a while and when we met at cPanel Conference 2014 in Houston, after the told me what he has been doing within the last 2 years, I have decide that it was a good idea to sit talk to him and do this interview.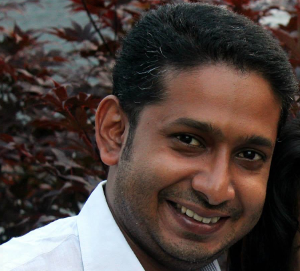 I met you in San Diego, few years ago, during HostingCon 2010, I guess it was in 2010, but few of us finished early in the morning in a bar, so I need to refresh my memory :). So to start I'd need you to show some understanding… tell me in a flashback, can you point out one change in web hosting industry if you compare between then and now?
There are fewer startups per say, and the smaller ones are getting acquired fast. And soon, I personally believe there will be few giants who will have more control over the industry. The same had happened with Control Panels. Back in 2002, when I started, there was Albanza, Ensim, and other control panels, which are nowhere to be seen.
What would Admin-Ahead, your core company I guess, need to change in its expertise and the way it works to adapt to the new reality in the web hoisting industry?
So, it is going corporate, isn't it?
Yes, you can say that.
How does such a trend change the game for companies like yours that develop human resources and need to work to get contracts with service providers? With fewer hosting provider and the corporate trend, would it become harder for you to grow your business?
Our clients are already corporations, which include Fortune 50 Companies, so we don't think business is going to be affected for us. We have not spent much on marketing at any point, though recently, as you know; we had a booth at cPanel conference (Admin Ahead was presented at cPanel conference). Most of our business is by word of mouth, wherein a customer refers another. The growth pattern is slow, but its steady and stable and it also gives us room to deliver what is expected.
OK, but what would Admin-Ahead would need to change in its expertise and the way it works to adapt to the new reality in the web hoisting industry? Is it more about managing virtualize infrastructures, is it about adopting new software, is it about developing the human resource and training your staff in using different software?
Admin-Ahead always took initiatives to prepare our resources to any requirement that the market is currently demanding. To make sure we are abrupt and top in line with upcoming technologies, we have an R&D department which works on various up and coming technologies. These are then documented and further training is adapted with reference to these documentation.
Would you please specify any of these technologies you define as important within the next few year? Which of them would drive more business?
Virtualization is a very keen area where most of the giants are investing a lot, and I guess that will be heading more business.
Well, you mentioned virtualization. cPanel does not deal with it, but at the same time it has created its own strong business ecosystem. Please tell me do you define cPanel and Linux environments as a core or your business expertise? Do you think that "everything on the Cloud" trend would drive more business to cPanel and companies that have expertise in dealing with cPanel/Linux IT hosting environments?
We do not isolate ourselves to cPanel and Linux alone. We are working on all control panels including Plesk, DirectAdmin; and Windows based control panels and systems. cPanel helps manage things for the end user, so basically, anyone who has a virtual environment and does not want to work on a shell to get things done will consider the likes of cPanel or alternatives.
We handle HyperV, Virtuozzo, Xen, KVM and VMWare based systems at the moment, and hence as long as these technologies are on the roll, we will be an integral part of the system.
As long as we are on top of what is happening and is able to understand and deal with customer issues efficiently, we will always be in business.
You mentioned different technologies, software platforms and that you provide services using all those. What do you think web hosts and NOC management teams would need to change in order to adapt to the new industry trends?
I would always suggest the "Think big and start small" strategy…
Explain that to me, as it looks like a bit like a political slogan…
Web hosts should see clearly as to what they can deliver, and make sure their customers are satisfied. Business is not just selling, and it never had been about selling. Its always the relationships that go forward. So extreme care has to be taken while handling customers, since you need to know your customers can find a replacement for you at any time they choose.
Most of the time over selling causes issues and this is not something that is going to work for web hosts in future. To take care of your customers, your infrastructure should also consider improvising support and related offerings to your customers. Not just delivering the mere minimum, but go beyond; work with your customer to make things happen.
Can you please define "relationships that go forward" when it comes a client and contract. What do you do to implement that principal on daily basis?
I can cite examples. You might be an unmanaged server provider; but your customer has a simple issue wherein his web server is not starting up. Now, if your support, just put a link to your Terms of Service to your customer and tell him that they cannot look into it; you are just "not working with" the customer. If you want to build a relationship, then use this as an opportunity to make it clear to the customer that you are there for him.
At least have the courtesy to take a look and help him out as much as possible. That is when a relationship of trust happens with you and your customer.
If you want to build a relationship, then use this as an opportunity to make it clear to the customer that you are there for him. At least have the courtesy to take a look and help him out as much as possible.
That is when a relationship of trust happens with you and your customer. The support staff must be specifically trained (and I think that Admin Ahead support staff is) on empathy and to "work with" the customer than to just "work for" our client, and that makes us special.
What do web hosting providers and managed service providers change? Is it about the integration of more services into one CRM portal, is it about managing virtualized environment, is it about using more apps to manage services, instead of laptops and desktops?
At the end of the day, the idea is to deliver what your customers want and that everyone involved be happy. Your question is very difficult to answer, since it entirely depends on what you want to sell.
Is this the main challenge in the business of providing remote system and network administration services?
Our challenge is only to be on top of technology and to make clients happy. But we have to consider what you have to offer first and then adapt our services accordingly. This is not a challenge, but this is how we are supposed to work.
Do you try to talk to your clients to discuss new technologies and to persuade them to adopt any?
If they are at a point where decisions are pending based on technology, we always try to help them out with presenting the pros and cons of each available technology in the market. The choice however, is theirs, since investments are purely their portfolio.
How flexible a remote NOC should be in order to do a good job and to customize services in accordance with client's requirements? Do you require clients to use your own system for communications (ticketing for example) or you adapt and make your team to work client side, using the customer's CRMs and Account systems?
We do not require or demand any customization on the client side. We work with the client and hence use the customers proposed CRM / Systems. However, we log all responses for our monitoring and hence we have a parallel system that keeps record of whose done what. This is purely for monitoring and QA purposes and we also provide QA feedbacks to the techs on regular intervals and send reports as to what we have done to our clients.
As your company is based in India, at the same time you know the web hosting industry in North America and other regions very well. I'd like to see how do you see the web hosting market and the hosting industry in your country. Where does it stand? Are there many new emerging small web hoisters that offer Shared service? Do they want to use local infrastructure? Is the India hosting industry going corporate, as the one in North America?
Corporations are already here. They sell direct as well as make resellers and these resellers have Shared Hosting. Local infrastructure is not a welcome, since bandwidth here is costly when compared to North America or Europe and hence most of the servers are hosted outside India.
So, would you say that India is not the best place for a startup web hosting provider, as one would face a fierce competition?
No, I meant if you are aggressive in marketing then its a good place to start. One need to be aggressive, fierce in one's marketing efforts. But do not think of huge profits.
If most of the Indian content is hosted outside the country, this probably makes it a bit slower for consumers and it is probably costly for ISPs and networks to buy external bandwidth? Does this make entrepreneurs to consider building more CDN point of pretense?
I am not sure if Indian customers are bothered much about latency at this point, and if anyone is, they will have the potential to buy the bandwidth and host inside India itself. There are some data centers coming up in India and they are picking up slowly. However, the rates are almost double when compared to hosting in North America or Germany.
Well, then how do you see the development of web hosting industry and consumer markets for web hosting services in Asian countries and in India in particular?
I am not the right person to answer this question, since we don't sell any services in the Indian market as of yet, except for the software subscriptions that we sell, but those are charged at par with any other market. We are positioned in the global market, so it would be hard for me analyze any specific local markets.
Everything is going online. From paying government fees to shopping. It's just got started. The coming years will be for the Internet boom. And almost all business will be online. So yes, Indian market is to grow exponential.
Shortly before this interview was about to start you have sent me 3 links to different business services, which would be a separate companies. How do you balance between those in order to run all of them?
BrookWin is the parent Company and the other Companies are subsidiaries, which makes it easy for me to handle them all. These are like different departments under the same roof.
Infinitecalls.com looks interesting and very promising to me. Are there any products/services like this one, that you compete to? Is this a developed market niche already?
Amazon had come up with video customer service with their Kindle HDX, and so did Microsoft for their Surface 3 website. But, I don't think there exists a company that has this technology developed yet, specially considering direct browser to browser customer calls. It does not require any App and is device independent.
All one needs to have to use Infinitecalls is a webRTC browser and it is fast becoming a standard on all browsers. The product is in BETA and is being tested with a client to evaluate loads and performance. If you are the customer on my website using Infinitecalls, you will need a browser with webRTC and to answer your call, I will need the same. Chrome, Firefox, Opera already has it inbuilt. IE is expected to have it anytime now. Even with IE, Infinitecalls, automatically puts the customer on fall back and moves him to the chat queue; so you will not lose the customer.
How did you get into IT outsourcing, web hosting, tech support and management service industry? Do you have a technical background and similar education or you entered like entrepreneur?
I am an Engineer in Electronics, and like most of the Electronics engineers in India, ended up being an Embedded Systems developer. Being there, I got introduced to Linux and my interest grew more and more into it. I took up interest a job as a Linux administrator and I was also active on many technical forums. Soon, people started to come to me to resolve issues that had with servers and since the demand was more, I started to think in lines of an entrepreneur.
Was it an easy decision to get out of the comfort zone of one who get paid to work for a company like a professional and to found a company and bear responsibility to hire and manage a team as well as to sell services?
It was a tough decision to be very honest, but I was fortunate that I had a very understanding family and they always encouraged me to do what I love. I guess any venture comes at a risk, and I believed in living in the present and not to worry about the past or the future too much so that it will kill my present. One will always be challenged in life, so better to take up something that is worth my time and effort.
Most people who develop businesses do consider selling the business as an exit strategy based on their business success. Business is always about the revenue, I know that. What is your approach to your ventures? Do you develop, to create value and sell when a good offer comes or you develop to grow and keep running the business?
I have a team and we work in sync to achieve what we aim at. I am not sure of selling the business, but yes, like you rightly said, any business is about revenues and if it makes all of us happy, it is something we can consider. But, we also need to make sure we have something else on our plate to keep us challenged.