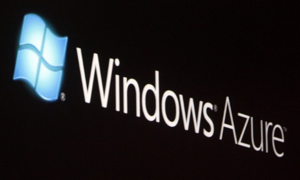 Microsoft expects that its customers could use the future versions of Windows Server to manage and provide virtualized applications through the web the way company's upcoming platform-as-a-service, Windows Azure does it.
"The corporate data center at some point in time will look like a mini-cloud, partitioned by application workload", said Steven Martin, a senior director for developer platform product management at Microsoft. He added that the innovation in Azure and future versions of Windows Server will be shared, and "that code base will continue to cross-pollinate".
Windows Azure is the Microsoft's main weapon to make Windows Server the worlds dominating cloud computing platform. Microsoft promises to web developers to enable them to port or write applications using company's popular .Net tools and Web standard interfaces such as REST, SOAP and Atom, and host them on Azure, a platform similar to Amazon.com's EC2, Force.com, or Google's App Engine. Azure is set to be launched later this year.
Azure To Bring A New Era In Hosting Industry?
Traditional web hosting providers runs their own hardware (rack mountable or desktop alike servers) in data centers, often owned by another company and run a number number of applications on them. This model of web hosting infrastructure is harder to manage and brings a number of set up costs. It is often time consuming to deploy a new hardware and to start new projects on customer's demand.
All new generation hosting platforms – cloud hosting, clustered hosting systems and grid hosting platform – including the Microsoft's Azure enable fast deployment and service setup, as well as allow IT businesses to sign up for a scalable web services without facing high upfront costs.
Azure runs on Windows Server 2008 inside Microsoft's data centers. The company offers both Windows Server software and the Azure service as part of its "software+services" strategy. This might be considered as a plus from that are businesses unsure about committing completely to a cloud infrastructure.