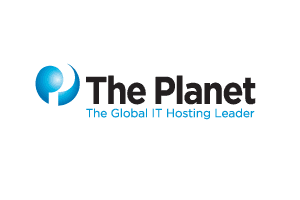 One of the well-recognized U.S. dedicated hosting providers The Planet announced that it plans to go overseas and to open its first data center in Europe. This would be the first data center operation of the company outside North America. the company claims to face an increasing demands for an international, globally redundant hosted infrastructure. The Planet says its new facility will be build in London area.
"For the past 18 months, we've evaluated international markets that are of strategic importance to our planned global expansion, and Europe has been at the forefront of those discussions. We've had serious customer interest, which underscored that the time was right to move forward", said Douglas J. Erwin, Chairman and Chief Executive Officer at The Planet.
The dedicated hosting provider plans to start offering its proprietary virtual racks solution on UK and EU market in April. The Planet will offer 20kW of power per rack, backed by N+1 redundancy on generators, transformers and UPS systems. According to hosting provider, its new customers will have access to a 10GB private fiber interconnect to The Planet's core network, as well as local connectivity to Tier-1 providers and the major EU peering exchanges.
The company has begun building its London based data center two years ago. Recently it added some peering points on the East and West Coasts of the United States. The Planet says that their storage cloud and CDN (Content Delivery Network) products also provide global access points. 42% of the provider's customers are coming from outside U.S.
The Planet has signed a colocation agreement with TelecityGroup, a company that maintains 20 data centers in 7 EU countries. The web host announced that the procedures in its new facility comply with ISO 9001:2000, a standard that defines requirements for the quality management systems for data center operations.
At the need of the 2009 The Planet said it planed to open its 7th data center in Dallas, a 86,000 square foot collocation facility in Dallas. It is expected to be opened in May 2009.