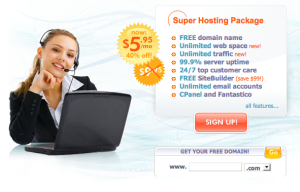 Siteground became another shared hosting provider that went "Unlimited". The web host used to be number 1 ranked website in Google on "web hosting" search term for almost 2 years. It was known with its unrealistic offerings, which featured 200 GB disc space as a part of shared hosting plans.
However as many other oversellers, Siteground succeeded to attract customers and hasn't failed to provide them with a decent service and good customer support. The company has been an advertiser of B10WH.com at the time when our web hosting media was more top web hosting list than an original resource for web hosting related content.
Salute Siteground! Unlimited sounds better than 200 GB disc space on shared server. Now the web host's customers can not ask for their 200 gigs because no one know how much "unlimited" is?