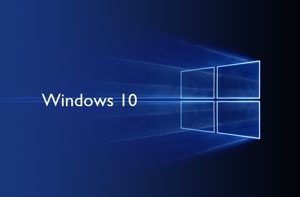 Microsoft has recently acknowledged that it has gone too far in its aggressive pushing customers with Windows 10 installer. This involved the Get Windows 10 app, which came under heavy criticism for its lack of flexibility.
Microsoft Harassed Own Customers With Windows 10 Upgrade?
Windows OS users used to have a choice to decline the update but with Windows 10 upgrade notifications have become more frequent and users were unable to prevent them popping up if when they intentionally wanted to close the program. The Windows user harassment came to a point when the "X" button no longer worked for many users. Ironically those who have somehow managed to use the button have eventually found out that their Windows OS got upgraded.
The Apology?
Microsoft's Chief Marketing Officer Chris Capossela was forced to admit that the company was extremely pushy on Windows 10 upgrade. He said that the Microsoft was "too aggressive in pushing out the Windows 10 free upgrade".
"We know we want people to be running Windows 10 from a security perspective, etcetera, but finding that right balance where you're not stepping over the line of being too aggressive is something we tried, and for a lot of the year I think we got it right", he said and added that "There was one particular moment … where the red X in the dialog box, which typically means … cancel, didn't mean cancel".
Capossela has also explained that "Within a couple of hours of that hitting the world, with the listening systems we have, we knew that we had gone too far". It took some time to Microsoft developers to release a new update.
Is Windows 10 Good?
Many IT news websites give Windows 10 four or even five stars rating (our of possible 5 stars) and promote it as "probably the best Windows OS launched ever". It offers performance improvements and better security features than the previous OS versions. This according to Microsoft was the main reason to force its customers to upgrade to 10 and that's why Windows 10 upgrade was offered for free for Windows 7 and Windows 8.1 users.
However, many users have decided against Windows 10 upgrade and many who upgraded to this OS opt to return their computer systems to previous OS due to a number of controversial features in version 10. There have been a lot of complaints that Windows 10 is overwhelming users with ads promoting Microsoft products such as Microsoft Edge browser.
Three Microsoft Failures Related To Windows 10
1. Microsoft year long inability to come up with a hassle-free Windows 10 upgrade.
2. A result of Windows 10 anniversary update for many users was that their personal computers did not re-start. Microsoft responded with an advise for a "clean install".
3. It took the software giant 4 months to fix a bug in Windows 10 update that shut down network connections for many users in the UK.