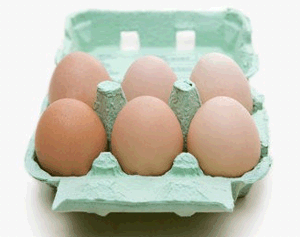 This is not an article that aims to explain consumers "How to choose a web host". "How to choose?" is a different topic. B10WH editorial team bravely decided to offer our readers even better advice – "Who to choose?".
Most hosting guides say that it is "critical decision" to pick up web host. Of course this is not true. There are many awful web hosting providers. Some of them respond to your support tickets a day or two after you have invited some of your tech savvy friends at home for the weekend party and they sold your problem with FTP, POP 3 Mail or any other feature.
The truth however is that web hosting, especially in its Shared Class (Shared Hosting) is a pretty standardized service. Most providers power your hosting plan with cPanel, Plesk, Ensim, DirectAdmin or any other web hosting automation software (Control panel in hosting jargon), which usually is in service in thousands of hosting providers. Of course there are some companies (we think the more innovative ones) that power customer acconts with their own proprietary software.
It will not be a mistake if I say most Shared Hosting companies, especially those you most often see in the ads offer similar features. I must admit that if you are inexperienced customer you should will be a real sleuth to distinguish one shared web host, from another. Here comes my first advice!
Don't Get Unlimited!
Today most Shared Hosting companies offer plans that cost 5 bucks per month (payable up front on annual basis) and when it comes to disc space and bandwidth quotas most of they claim to offer "unlimited". Although B10WH has featured some hosting companies that offer "unlimited", and I can assure you that any of them is a reliable provider, but it is still much better decision to find buy web hosting from someone that those not oversell and dosn't sell "unlimited".
When you search for web hosting and you are about to get impressed by any hosting company, just go to Google and place its name in the search bar. It is important to see what the search results say about this company. Try to find whether it is socialized and open to the public, does it produce news, content, how often it upgrades its products and services.
It is a good idea to compare a few web hosting providers, but do not do this within "TOP HOSTING" sites, that you can find around. There are tons of them on the web and any single of them wants to make you to click on its ads. Many others are affiliated with any web hosting company. So be careful! B10WH also profits from selling advertising and referring customers to web hosting companies, but we state this very clear on our website and never mislead our readers.
So, the best you can do is to make a comparison chart, to make a fact-check and to compare the services of a few hosting companies by yourself. As a part of your mini hosting survey, you can also try to collect multiple opinions about the picked web hosting companies. If you feel lazy got to WebHostingTalk.com, and search for consumer reviews about web host you are about to sign up.
Our advice to any host seeker is to check whether the company they think might work for them answers promptly to support tickets and email messages. Phone support is also important. Never go with a web hosting company that does not provide phone support. No matter if it is tool-free or not the phone support is important. There are many situations when you will really need someone to answer your phone call.
Another thing to do once you have already chosen a hosting provider is to read its TOS. Make sure there are no hidden terms and limitations that apply to the usage of the service. Be very careful with the "unlimited offerings". Some hosts say that they offer unlimited, but your website is always restricted in usage of services.