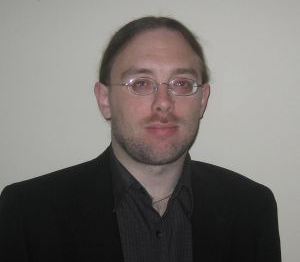 34SP.com is a Manchester, United Kingdom based website hosting company that has been around for almost a decade. In that time founding partners Daniel Foster and Stuart Melling have built a web hosting brand based on exceptional customer support and solid hosting plans at affordable prices. The following is an interview conducted with one of the founders, Mr. Stuart Melling regarding where the company has been, and what is planned for the future.
What is the origin of 34SP.com? How was the company idea launched?
We started almost 10 years ago. Myself and the company's technical director started 34SP.com straight out of university, frustrated with the lack of suitable hosting for projects we undertook during our studies. We wanted to create something powerful, reliable and most importantly affordable. I like to think our tenth year in business highlights we weren't the only ones who needed such a service.
What is the most exciting thing to you about being in the web hosting and Internet services business at this time?
I think the whole industry is exciting by it's very nature. It would be hard to pick any one element. It is a fast paced environment where you cannot rest on your laurels, not for one moment. There is so much pressure competitively, that you rarely find yourself standing still. I like that challenge.
How is 34SP.com different than other hosting providers?
Quite quickly after the business began to build momentum, the mainstay of our efforts started to focus on customer support. That might sound a little cliched, but we live and breath customer service. Our marketing expenses are quite small for the industry. We thrive on customer referrals. Therefore, every decision we take is motivated by customer satisfaction. That theme runs through every department of our business. Call us up on the phone right now and I guarantee you a refreshing support or sales experience. You will speak to someone engaging, understanding and skilled.
What sorts of things interest you outside of work?
Outside of work? What does that mean? Well, when I do have a few microseconds break away from the office, it's usually only as far away as the kitchen. I'm a complete foodie so I love to cook. The last year I've been really keen on Thai cooking and all the aromatic ingredients like kaffir lime, lemongrass and basil. I'm a dab hand if I do say so myself.
What have you learned over the past decade of business that will impact how you manage the company in the future?
In one word, people. Whether it's a client or a staff member. Hosting is really a people business for me, the technical aspect I find increasingly less important (although I'm sure my technical colleagues would disagree!). I'm far less interested in storage arrays and buzzwords like cloud hosting. The people who make up our business is where I focus. If you listen to the people who actually use your services, and treat the people who support those customers – I think you really develop a win-win environment where everyone succeeds.
Are there any new products or developments that 34SP.com is currently working on?
Our product range continually evolves. We are seeing big growth inn our virtual servers and VPS range. As we grow, so do our long term customers, who are increasingly looking for hosting solutions more powerful than standard shared hosting. Thankfully we have been developing and refining our VPS plans for a couple of years now. As our clients grow, we have the perfect road map for them to keep on growing without worrying about server uptime, or resources.
About 34SP.com

34SP.com offers professional website hosting services for cost conscious web developers, designers and small businesses. The 34SP.com team of technical experts offers industry leading support and service coupled with a money back guarantee to ensure client satisfaction. Website hosting services offered include: reseller hosting, UK web hosting and dedicated servers. The company is headquartered in central Manchester, England.