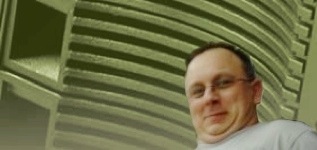 I met Zvonimir Gember during the European hosting conference and trade show WebhostingDay 2010. I went out for a smoke (bad habit, but excellent way to socialize) and met Aaron Philips of cPanel and started chatting. Zvonimir (leader of Croatian hosting provider – Plus.hr) was there and joined us. We had great time together and since then we are in touch. And here he is in an interview for B10WH.com.
been in touch  People around the world know something about Croatia, especially those who watch CNN. A lot of commercial about Croatian tourism is going on there. But your country has many other things to offer. I know this because I've been there twice. You have a fast growing IT hosting industry. I remember that when we met during the Webhosting Day 2010 you told me there are about 10 well-established hosting providers and another 10 which can be considered as contenders on the Croatian market. I was surprised because Croatia isn't that big. So my first questions is:
Do you serve Croatian website owners only? I saw the Plus.hr has a Croatian version only?
Yes, until recently we do serve only Croatian market, but very soon we will start to offer hosting services to whole region.
Tell me are there any differences between Croatian and other hosting markets in Europe in terms of the features and applications people use?
In fact, there is no difference, Croatian customers mostly use same applications and features like customers in Europe.
Which is the most popular Linux control panel in Croatia?
cPanel definitely, but we also offer dotNetPanel (now WebsitePanel), and there is some Plesk offer, but, so far we are not offering it.
Do Croatian site owners prefer to use any well-established standards such as WordPress, Drupal, Joomla, etc to organize their web sites or prefer custom build CMS?
There is lot of custom CMS solutions, but, WordPress and Joomla is most widely used CMS solutions.
Which hosting hosting platform is more popular in Croatia – Windows hosting or Linux Os based services?
Linux with cPanel, but around 30% of our hosting customers prefer Windows hosting.
Tell me about the domains you host. What percentage of your customers use .HR and which domain names except the general TLDs (com, net, org) are popular in Croatia? Is the .EU popular?
Around 40% of is .HR, and yes, .EU is popular, we register a lot of .EU domains.
What about .ME? You used to be in the same country with Montenegro 18 years ago. Does that make .ME domain attractive for Croatian site owners or the only thing that is catchy for them is that this extension is associated with "ME"?
.ME domains are more attractive to international, English speaking customers, then Croatian, we offer it, but there is no big demand for it.
I have seen that you are offering a reasonable amount of disc space with all Shared Hosting plans in Plus.hr. Is the overselling approach of offering "Unlimited Disk Space" and "Unlimited Bandwidth" popular in Croatia?
No, we as a leader in the Croatian market do not believe in term "Unlimited". We are trying to offer "hosting that works"(TM) :-) and our customers recognized it. We have lo of migrations form other web hosters that offer huge amount of storage with unlimited features with extreme low prices to us, only because our hosting and support works.
I have seen you are doing Xen VPS. What are the advantages of Xen virtualization? Did you test and compare any other virtualization technologies to Xen?
Yes, we are testing Virtuozzo because it offers much denser packing of virtual machines on physical machine, and is mature product, with all tools you can imagine. So far, we a trilled with it.
Are you planning to launch any other language versions and to expand the customer portfolio in other countries?
Yes, during summer, we will have multilingual site. English for start, and maybe more in future.
What are the business priorities of Plus.hr – to expand in Shared Hosting, in VPS or in Dedicated Hosting?
Since our flagship product is shared hosting, we will continue to offer it. We will also work on reliability and features of shared hosting portfolio, we also offer dedicated servers, managed and unmanaged, and VPS servers with much affordable prices.