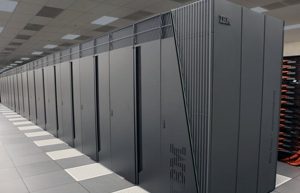 The latest virtualization technologies, their Cloud-adapted versions and Virtual Data Center solutions make the implementation of a disaster recovery scenario and data protection much easier for business in comparison with the technologies we have just five years ago. What only corporations had in the past is available now to midi and even to small businesses at reasonable cost. According to Antony Adshead of Computer Weekly the new technologies are simply "removing excuses for not doing eisaster recovery protection".
With the technologies that are available to help speed, simplify and lower the cost of disaster recovery protection, your excuses for not having a plan are falling away.
There are many business entity that recklessly ignore the necessity of implementing a business continuity and data recovery scenario.
Mr. Adshead says that "looking back to only five years… it was common to come across many businesses without disaster recovery plans or provision".  According to him, there are strong push factors that drive organizations in direction of disaster recovery planning.
The economy in any country becoming more digitalized year after year. Therefore many governments impose laws that create legal and regulatory compliance for many business niches. Financial services for example, having been very regulated in terms of data protection. The national financial services regulatory bodies set standards for disaster recovery in the financial service sector.
However, the good companies do not need to wait on any government to impose regulations on them in terms of data protection. Any financial services provider needs a failover scenario which allows operation to be seamlessly moved to a redundant data center site in case of failure of the main systems. Those companies need to use proven fault-tolerant technology infrastructure as when it comes to trading seconds or even milliseconds usually worth a fortune. If a trader or any other financial service operator cannot resume operations very, very fast after any disruption, it would loose not just money, but also its reputation.
Any possible loss of data, a lot of money and the subsequent damage to reputation should be the bottom lines for any company to come up with disaster recovery protection plan. In real life, the statistics shows that the loss of data is not just a theoretical risk. The are businesses that have never managed to recover after a IT disaster, while those recover somehow suffer a heavy loss of customers.
The good news is that nowadays a disaster recovery plan is quite easy to implement. It is not that costly and the new enterprise virtualization technologies and the Cloud-based solutions lower the management effort.
Disaster Recovery Plan Through Virtualization
Should one start working on a disaster recovery project, the first thing to consider is a virtualized business continuity setup through any server virtualization technology. Operating systems, applications and anything else is not tied to physical, bare-metal servers or even to stand-alone servers, anymore.
The use of a virtualization technology means that there is a hypervisor between applications and the bare-metal computing devices. Virtualization created standardizes the IT environment and businesses should not worry very much about the hardware specification of the underlying physical machines as long as they are the same generation and are compatible with the requirements of the used virtualization technology.
VMware Enterprise virtualization, for example, comes with a service called Automate Fault-Tolerance, which does real time mirroring of any virtual instance and should the primary instance fails, the failover scenario allows for the redundant virtual server to take on without any outage.
Business Continuity On The Cloud
Wit the Cloud, organizations do not even need to purchase expensive hardware or perpetual licenses for any virtualization technology that offers them a zero downtime business continuity scenario. VMware's Automated Fault-Tolerance, for example, is affordable on the Cloud and could be used even by any small businesses, which would create and implement a failover scenario which that costs no more than few hundreds of dollars per month.
The Cloud Disaster Recovery (Cloud DR) allows businesses to use computing resources housed in any data center and delivered though Internet. Any local, office data can be transferred through a secure virtual private network to the data center (to the Cloud). It would be also a pure Cloud.
Firms would choose to use Cloud-based personal computers and to do all the computing work on the Cloud, inside any data center. In this scenario, the IT service provider, the data center is solely responsible for securing the data and all the organization should do is to keep a hard, off-site, archive copy of its data.
Depending on the virtualization and Cloud computing technology in place, the organization might experience short interruption of services in case of any incident or none at all. Companies' Chief Financial Officers would also like the remote use of computing resources because those the computer Infrastructure-as-a-Service model is transparent from accounting perspective.