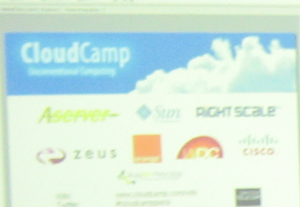 Cloud camp in Paris was well-organized and useful event. We suggest you to visit CloudCamp.com website and to consider attending any future events. If you are new to Cloud computing Cloud Camps will help you to understand it. If you are familiar with the major transformation in computing technologies you will have a chance for networking and meeting prospective partners and probably to find customers.
Among the sponsors of the event were Sun, A-Servers, Right Scale and Orange. Their presentations were interesting even that some of the speakers thesis confronted to each other. The most interesting part wads the unconference part some panelists has been chosen from the audience to moderate different discussions.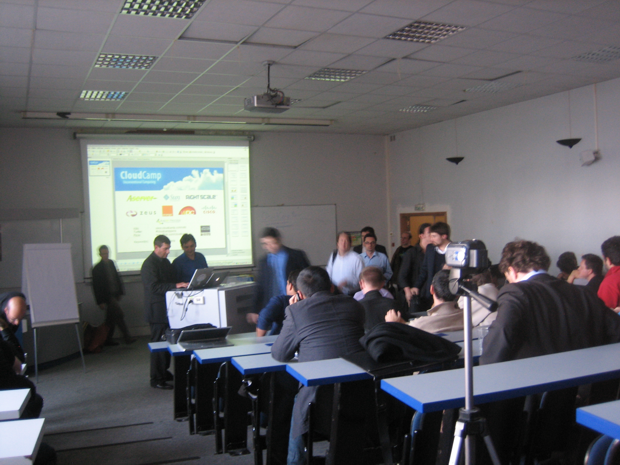 Eric Bezille prepares for the opening of Clod Camp, while some of the conference participants enter the hall.
– – –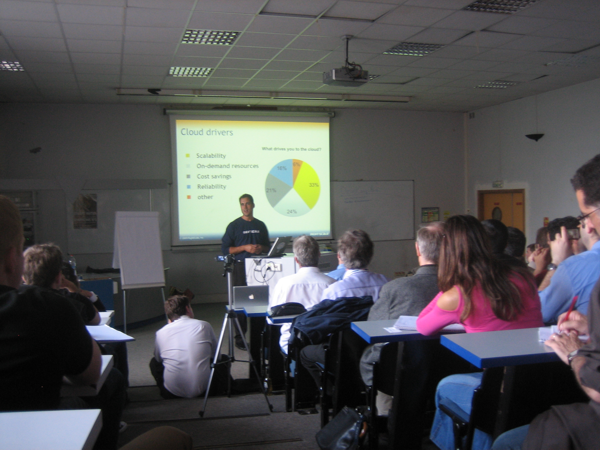 Josh from Right Scale
– – –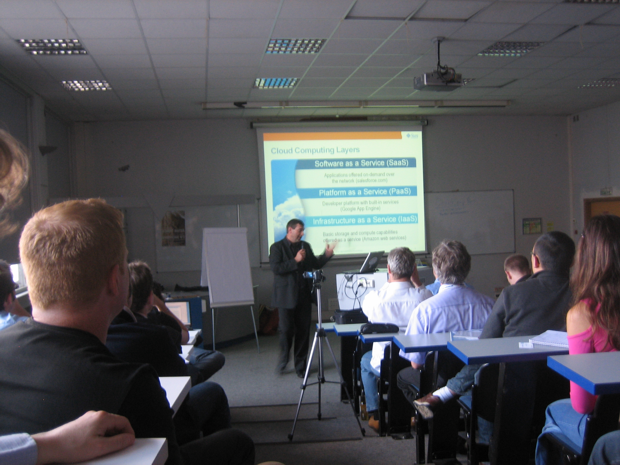 Presentation of Eric Bezille from Sun
– – –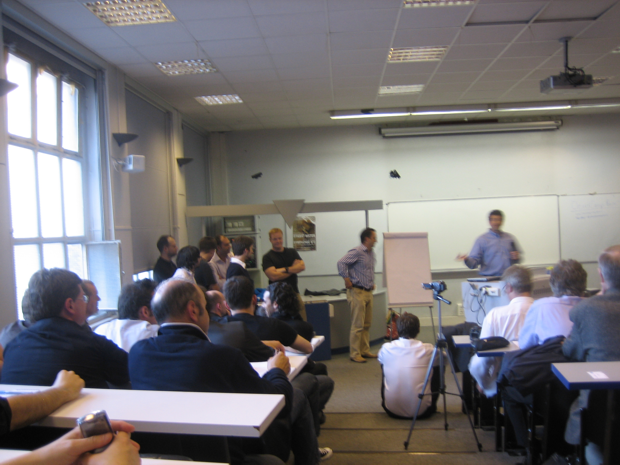 Dave Nielsen, the founder of Cloud Camp is inviting facilitators.
– – –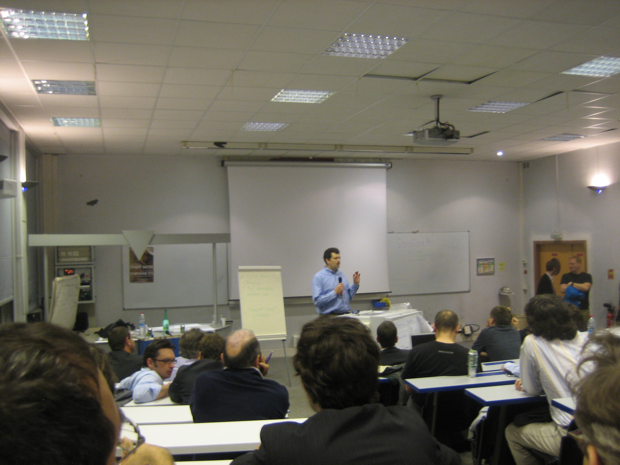 Dave Nielsen speaking.
– – –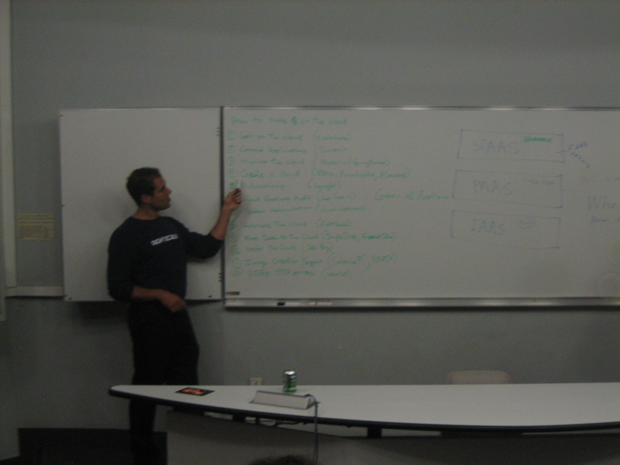 Josh Fraser, Righ Scale
– – –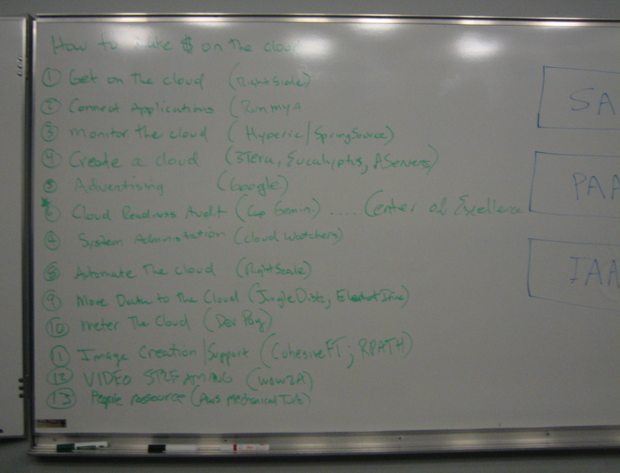 "How to make money on the Cloud" list?